Mix And Match To Create An
Original Piece To Fit Your Style

Have fun playing around with different settings, diamonds, gemstones and metal finishes to create something uniquely yours.


1. Pick Your Style
Choose from a wide assortment of styles, mounts and settings for your ring, pendant, earring or necklace.


2. Pick Your Stone
Choose from diamonds, colored diamonds, precious and semi precious stones that fit your Style.


3. Pick Your Metal
Each style is available in different metals including platinum, white, yellow, or rose gold, and silver.
---
Bespoke Jewelry Design with a Family Touch
At Kay's Fine Jewelry, we understand that some occasions demand pieces of singular uniqueness ad sometimes the only way to convey your true feelings is with a truly original masterpiece.
Let our family of jewelers and artisans help you imagine a piece of custom design jewelry that says everything you feel. Whether it is an exquisite engagement ring, an anniversary remembrance adorned with vibrant gemstones, or a diamond masterpiece, we will work with you to capture your imagination and inspiration in a stunning jewelry piece.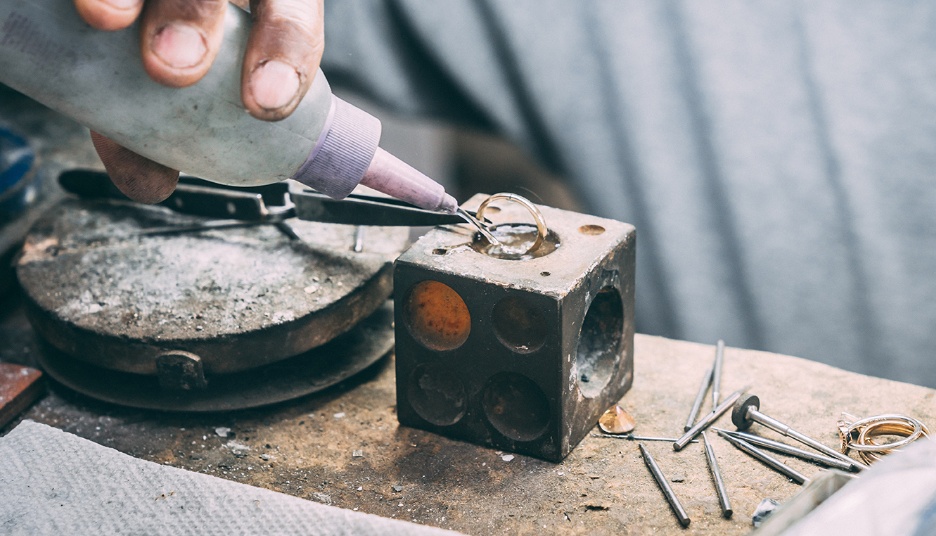 ---

Bring Your Vision to Life
We simplify the process of creating a one of a kind jewelry piece. Our creative director will work with you to take your ideas and create a sketch of your design. Alternatively, you can send us a sketch of your vision. We will help you select the best diamond(s) and/or natural AA/AAA gemstone(s) that will add the perfect sparkle and shine to your design.
Once you approve the design, our jewelry artisans will create a detailed computerized (CAD) model with multi-angled renderings of your piece. This rendering, along with a price estimate, will be sent to you for approval. At this point, you can approve the design and purchase or request further revisions.
Once you've approved the final design and the estimate, our jewelry manufacturing team will start the process of handcrafting your custom designed jewelry piece. Your finished piece will be carefully inspected by our creative director and family members to ensure the highest quality. YOUR one of a kind custom designed jewelry piece will be gift boxed and sent to you with a free appraisal certification.