Dan and Raj Chugani moved halfway around the world to open the first Kay's Fine Jewelry in St. Maarten in 1989. They did it all for the love of their family. Three decades later Kay's Fine Jewelry is celebrating 30 years as a leading Caribbean jeweler.
The Chuganis are very big on family, and Kay's Fine Jewelry prides itself on being a family business. In 2003, Dan's son, Tesh Chugani, chose to follow in his father's footsteps and join the business. His vision was to continue the Chugani legacy and promote the values that drive Kay's Fine Jewelry.
Since stepping into the business, Tesh Chugani brings his unique passion for custom design jewelry to the table. He takes the lead on design for most of Kay's custom items. Based in the Caribbean, Tesh draws inspiration from the islands themselves. You will see it in the colors he chooses and the stones he selects. Many pieces by Tesh feature rose gold and reflect the warm palate and dazzling sunsets the Caribbean is famous for. He also uses a lot of blue to evoke the Caribbean's tranquil azure waters and endless blue skies. Many clients view his stunning creations as captivating reminders of their favorite islands. Most have even begun building their own collections of Tesh Chugani custom design jewelry pieces.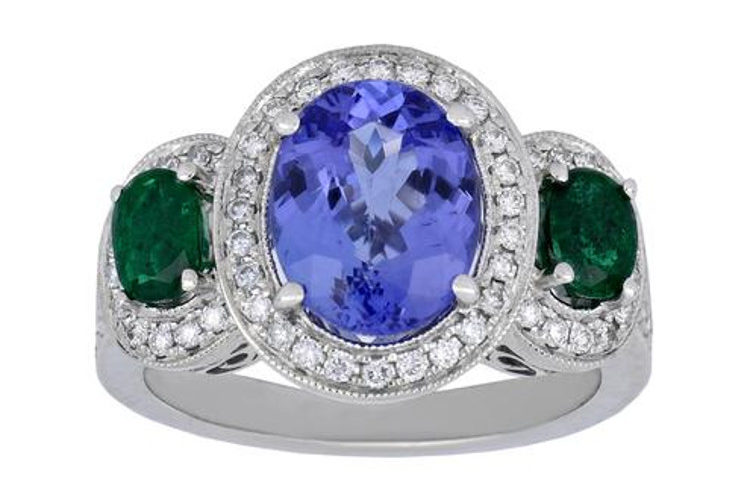 When he is not at home designing one-of-a-kind pieces, Tesh travels the world looking for inspiration. Thanks to his adventures abroad, he has a unique perspective on culture, beauty and personal values. When he returns home, Tesh tries to bring his own experiences into his designs. He knows most of them will eventually become another family's legacy in time, passed down from one generation to the next.
From stunning rings and pendants to head-turning bracelets and earrings, each piece by Tesh Chugani is a true work of art. They are also a beautiful way to stay connected with the spirit of the islands.