Welcome to our 'KFJ Design World'
I am excited to show you a new twist on a KFJ Classic Diamond Bracelet!
What is better than diamonds? Any guesses??
More Diamonds of course! Our Family is excited to launch with you the NEW KFJ 5 Stone Diamond Bracelet. The Original design which many of you have seen, or have, was launched in 1989 by Raj Chugani (Co-Founder of KFJ).
Up to this day, it is still a core and daily seller at our Family stores.
Today I invite all of you to virtually see the 2020 version. We kept the core of the original design with 2 key additions:
More Spread across the top part of the wrist with an oval shaped basked around the cluster – the original was round with no diamonds.
Added round brilliant cut diamonds around the cluster for more light reflection.
The bracelet continues to remain 'timeless' and the perfect item to hand down for generations – It has removable links and is currently set for 7-7.5" wrists. We easily add links to fit 8+" wrists and can easily remove links for those smaller.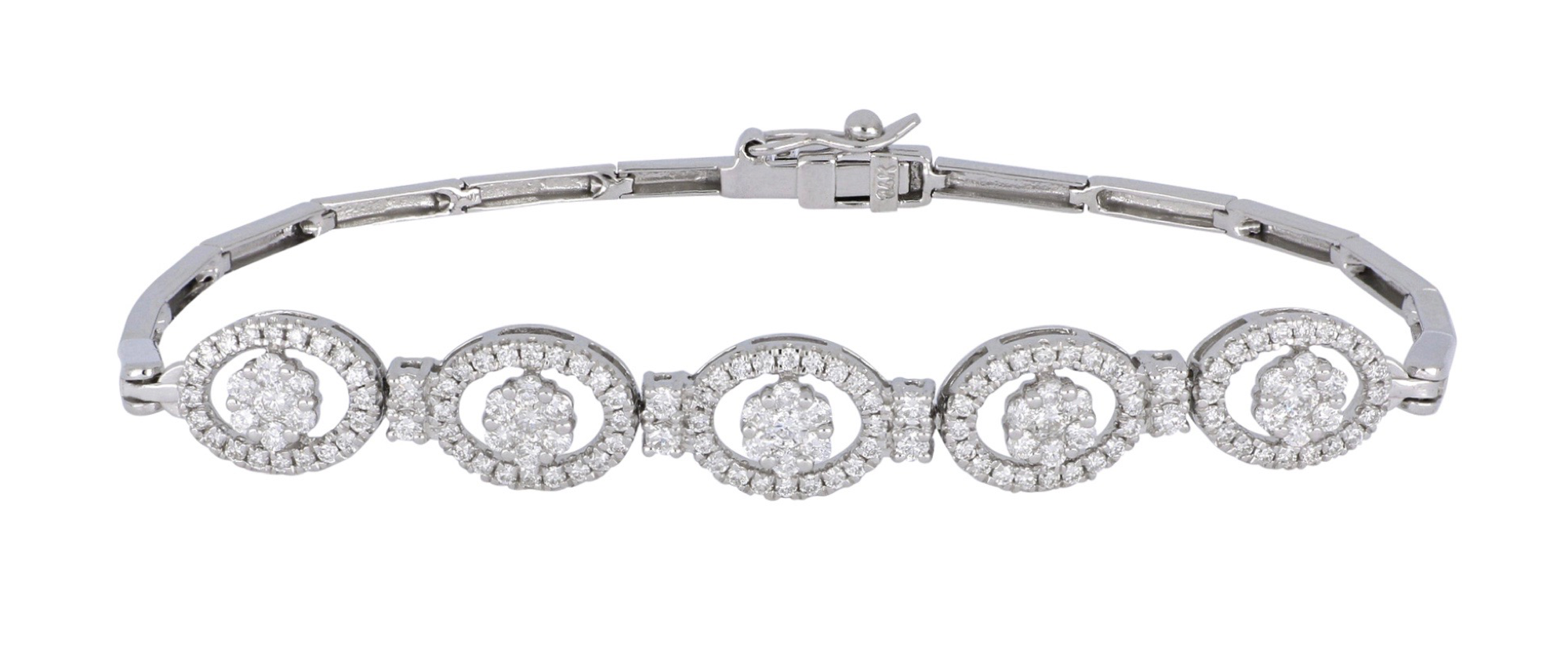 White Diamond Ladies Bracelet
(White Diamond 1.39 cts.)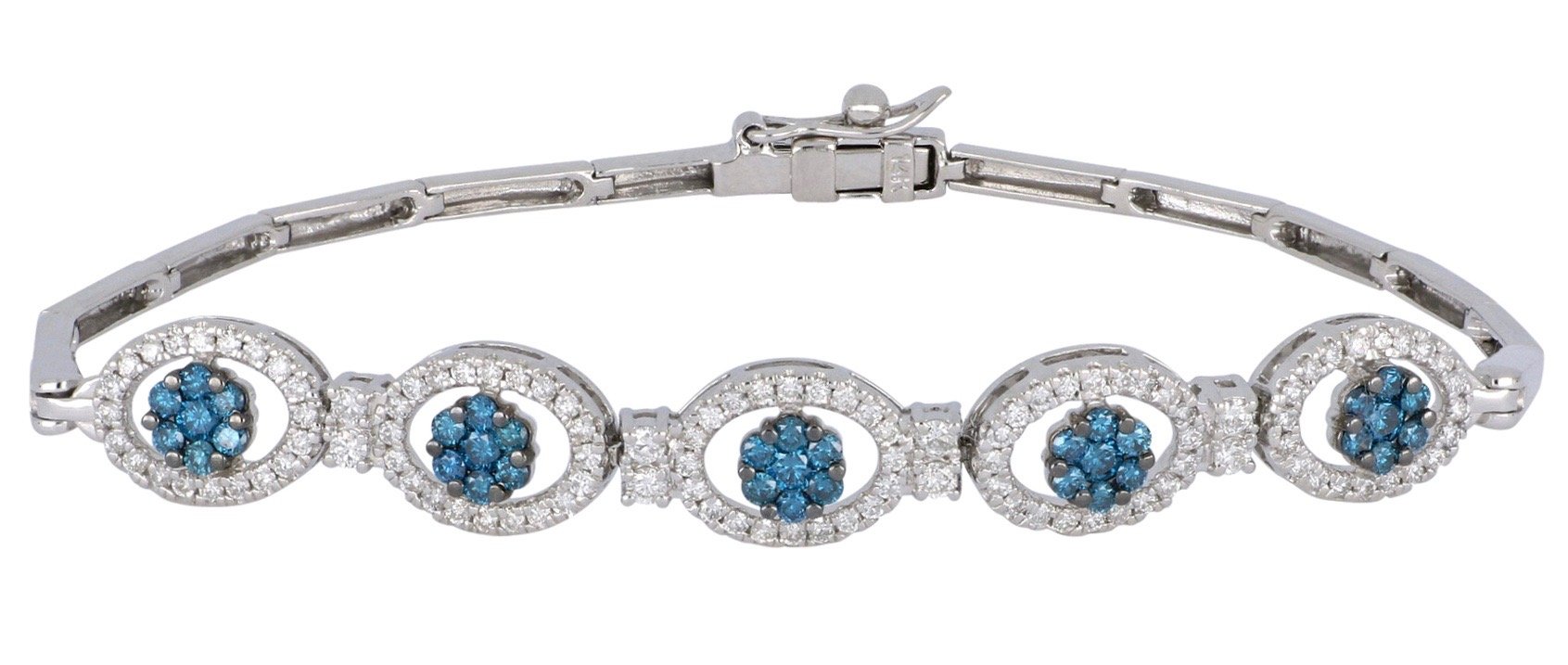 Blue Diamond Ladies Bracelet
(Blue Diamond 0.65 cts. White Diamond 0.74 cts.)